ITV's new 10-part action adventure series 'Jekyll and Hyde', which begins broadcast next weekend, was filmed in Rochester, The Historic Dockyard Chatham and Elmley Nature Reserve on Sheppey.
The series, which focuses on the grandson of the original famed doctor, the young, attractive, troubled hero, Robert Jekyll starts on Sunday, 25 October, at 18:30 on ITV.
Conceived and written by Charlie Higson (Young Bond, The Enemy), Jekyll and Hyde was inspired by the novel "The Strange Case of Dr Jekyll and Mr Hyde" by Robert Louis Stevenson.
Higson also executive-produces alongside Francis Hopkinson (Henry VIII, Colditz, Wallander), with Foz Allan (Wolfblood, The Dumping Ground, Robin Hood) as Series Producer.
The series was directed by Colin Teague (Torchwood, The Last Drop) and stars Tom Bateman (Da Vinci's Demons, The Tunnel) as Jekyll and Hyde alongside Richard E Grant (Doctor Who, Downton Abbey) and Natalie Gumede (Doctor Who, Coronation Street).
The opening episode sees Jekyll living in India with his foster parents and knowing nothing about his biological family or his inherited condition.
The drama unfolds in 1930s London as he discovers his real identity, true family history and the nature of his "curse".
Jekyll finds himself transforming into his alter ego Hyde, who is seemingly capable of anything, at times of stress, anger and when lives are at risk.
Kent County Council's Film Office assisted the production in the early stages of the project in April 2014 and suggested locations, put the production in touch with local contacts and attended recces.
Filming took place in Kent over 28 days with an extra 34 days pre and post-production days between February and July 2015, with the production spending an estimated £720,000 in the county.
Series producer Foz Allan said: "As a Kent-based producer, it is always a pleasure to film in the county and work closely alongside the Kent Film Office.
"Although, we couldn't find a suitable studio space to base the entire production in Kent, the Film Office helped us find some great locations and introduced us to local contacts. The series has some great talent behind it and will be a thrilling watch."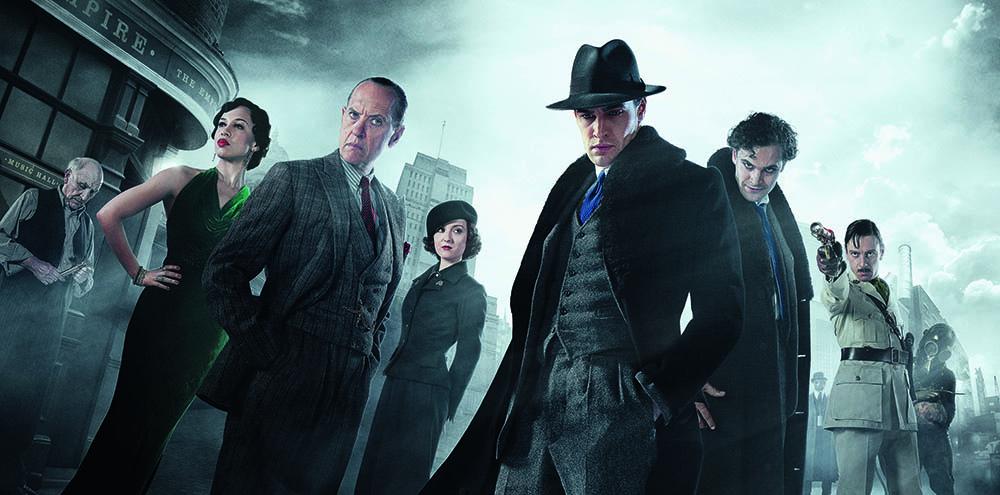 Gabrielle Lindemann from the Kent County Council Film Office said: "It is always a pleasure to be able to support a production from the very early stages. We look forward to seeing Kent featuring on such an exciting show. "
Medway Council's Deputy Leader and Portfolio Holder for Community Services Cllr Howard Doe said: "I am thrilled that Medway has once again been selected as a filming location.
"With a wide range of landscapes and so much rich heritage on offer, it has become a popular location for many films and television programmes over the years, helping to put Medway firmly on the map."
KCC's Film Office offers a range of services to the film and TV industry including a location finding and research service, obtaining film permits, facilitating traffic management requests via the Kent (Filming on Highways) Act 2010, sourcing local crew and trainees and mediating any disputes.
Since its inception in 2006, the Kent County Council Film Office has facilitated over 5,559 filming days which has brought in an estimated £40.4 million to the Kent economy.
Jekyll and Hyde starts on Sunday, 25 October, at 6:30pm on ITV.
New ITV series 'Jekyll and Hyde' partly filmed in Kent
was last modified:
October 21st, 2015
by